While the only full-proof way of preventing public allergic reactions is to stay home and never leave, this, of course, isn't a realistic recommendation. Creating a comprehensive allergy management plan, then, is the next best option to effectively prevent or manage allergic reactions in public places.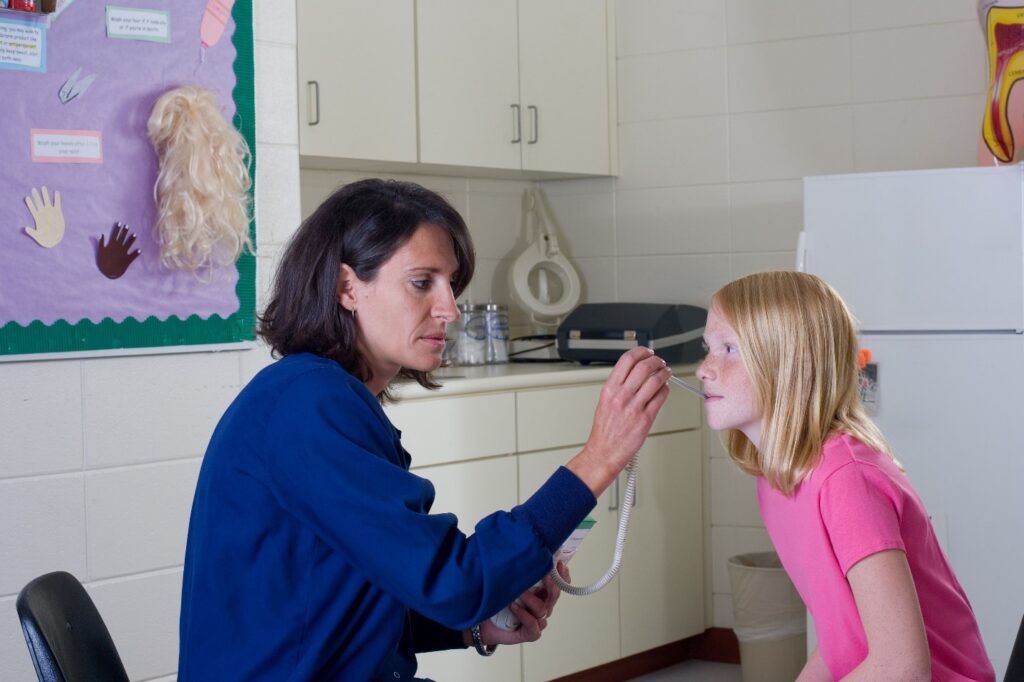 In what follows, we'll be sharing the most effective tips and tactics for preparing for public places and the possible allergens that may accompany them. While allergens are not always avoidable, they are often preventable, or at the very least manageable, if the proper procedures are put in place and utilized.
Preparing for Public Places and Allergens
There has been progress made in lawmaking surrounding the public protection of those with severe allergies, specifically with regard to the School Access to Emergency Epinephrine Act.
This law, in particular, is active in most states and allows those schools involved to stock epinephrine auto-injectors (EpiPens) in case of emergency situations. Many states are actually even considering an expansion of this law to allow for greater access to epinephrine outside of the confines of school campuses.
Many schools are also equipped with asthma and allergy programs designed to help manage allergic symptoms. Additional protocols can also be explored to ensure the safest possible environment in a prominent public place, such as schools. This progress will certainly depend upon decisions made at a governmental level.
To improve upon the overall situation, it's important that individuals with allergies proceed to take every necessary precaution proactively so as to prevent allergic reactions from occurring. The following are tips for those with allergies when preparing for public places.
Become Educated on Possible Allergens
Potential allergens are abundant in public environments, often hiding from those living with such allergies. Preventative behavior for managing allergies includes becoming educated about all possible allergens that could or will be in the environment planning to be visited.
Prevention of allergic reactions in public places doesn't only include education surrounding the environment and its accompanying allergens. It also includes being prepared by having the proper medications quickly available in case of an emergency or unforeseen circumstance.
These medications include antihistamines, decongestants, corticosteroids, or emergency epinephrine shots, and understanding how these medications help treat the allergy is very helpful. Traveling prepared with the right medications is essential to the prevention and management of allergic reactions, whether mild or severe.
Always Travel With an EpiPen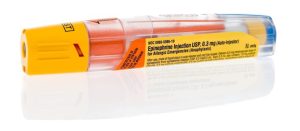 As a parent responsible for managing a child's allergies or as an adult living with allergies, it's imperative to ensure that an EpiPen is available to the individual at all times to ensure their safety.
If it's a child that has allergies, it's important to ensure that they know how to use the EpiPen properly in case of an anaphylactic emergency. Depending on their age, their ability to perform the proper technique may be problematic. In this case, it's important to consult with the school staff or school nurse to ensure a comprehensive and reliable allergy response plan is put in place.
The EpiPen is one of the most important medications for the emergent situation, but other medications should also be readily available for children, and this can be something that is arranged as part of the response plan.
Ensure School Staff is Well Trained in EAIs
Most states have laws that allow schools and campuses to sufficiently stock appropriate amounts of epinephrine auto-injectors (EAI) in case of an on-campus emergency. Yet, only stocking epinephrine, however, isn't enough.
Instead, it's important that the school in question has a staff that has received comprehensive EAI training, is educated, willing, and is able to perform the proper procedure when necessary.
Meeting with the school nurse can be especially helpful in identifying the special allergy needs of your children.
Inform Others of Food Allergies When Dining Out
We've discussed primarily about generalized public places and school campuses; however, we've yet to consider other vulnerable public destinations such as restaurants and other dine-in service businesses.
While most restaurants and diners are equipped to accommodate allergies, they may not ask their patrons about allergies. It's up to those living with allergies to proactively inform the necessary restaurant staff of any allergies so that the accommodation can be made accordingly.
Failure to do so, even if it's due to sheer forgetfulness, can produce a complicated scenario that could have been prevented. Many public places are becoming very sensitive to the risk of allergies in their customers, which helps improve the environment's safety tremendously.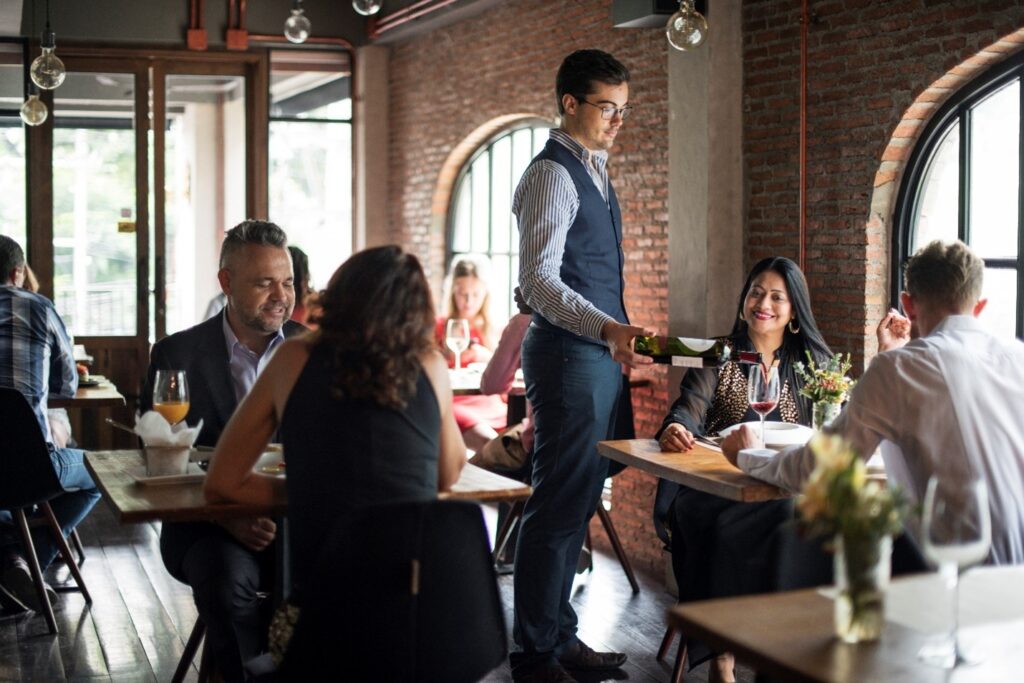 At the very least, be sure to travel with an EpiPen should it be necessary to do so, whether traveling to school campuses, restaurants, or otherwise.
Final Thoughts
Being allergy-aware is essential to the prevention and management of allergic reactions in public places and other vulnerable settings. Not being proactive about allergies and making those around you allergy-aware can result in potentially severe and even life-threatening consequences.
Being proactive with preparation, communicating clearly and with the right people, and ensuring that the necessary medication is always on-hand wherever you go are essential to the prevention of allergic reactions in public places.